Gili Nanggu - Lombok
---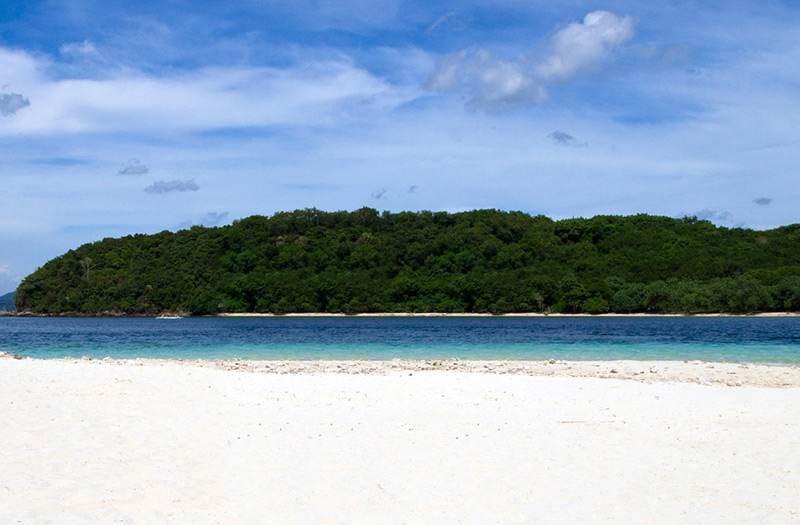 Beside Gili Air, Trawangan, and Meno, you can also find the other beautiful Gili of Lombok island that still has a secret paradise off its southern coast at the pristine small island of Gili Nanggu. The total area of the island is about 12.5 hectares. The development of the island uses the concept of forest/virgin island. No wonder the island looks natural, quiet and peaceful.
Gili Nanggu is located in Sekotong district, West Lombok regency, West Nusa Tenggara Indonesia. It is about 30 minutes from Lembar harbor. The harbor lies between Bali and Lombok. To reach the island, you can go by boat will take about 20 minutes from Tawun Sekotong port. Gili Nanggu has a panoramic view. The beach is natural and the surrounding area are all amazing. You can plan to travel around Lombok and include this island. You will get wonderful experience when visiting the island.
Gili Nanggu has the clear sea water, so many water activities offers for the visitors like snorkeling or diving. You can also rest and relax in the beach. sunbathing is good for you while enjoying the beautiful panorama. Enjoying the panorama will refresh your mind. Apart from these activities, you can bike around the island or hike with your friends. These activities are exciting since you can enjoy the entire beautiful island. So, don't hesitate to visit this beautiful Gili Nanggu in Lombok.
Latest News
Of the many tourist destinations in West Lombok Regency, West Nusa Tenggara, Mekarsari Narmada Park offers interesting tour packages. Tourists can try the Tri Sunah activity tour package. The Tri Sunnah are swimming, horse riding and archery. Mekarsari Narmada Park originated from the desire of local residents to take advantage of the existing agricultural potential. The management has built a new swimming pool on resident's land of 2,500 square besto the ide Pecatu village land of 4,500 square meters. The village land was turned into a park equipped with archery…
---
Kenawa Hill in Sumbawa Regency, West Nusa Tenggara Province Sumbawa Regency is part of West Nusa Tenggara Province and it consists of both land and sea natural attractions. The region even features an archipelago where many beautiful gilis or small islands reside. Kenawa Island is one of them and it is known for both the stunning sea and the famous Kenawa Hill. That means tourists should head to the island first if they want to explore and get on the top of the hill. At that spot, they can enjoy…
---
Sumbawa Regency is part of West Nusa Tenggara Province and it consists of both land and sea natural attractions. The region even features an archipelago where many beautiful gilis or small islands reside. Kenawa Island is one of them and it is known for both the stunning sea and the famous Kenawa Hill. That means tourists should head to the island first if they want to explore and get on the top of the hill. At that spot, they can enjoy several tourist activities like sightseeing, photography, camping, and short…
---
Well, some tourists are likely to look for unique vacation spots over time. It is because they want to get a new experience during the holidays. In this case, Sumbawa Regency offers Batu Bulan Dam! As the name suggests, the dam resides in Batu Bulan Village and it belongs to Moyo Hulu Sub-District. In terms of function, it is similar to other dams for sure. One thing that makes it different is related to the nuance. The beautiful landscape and merry atmosphere lure more people to enjoy sightseeing, photography, fishing,…
---