Sumba Island
---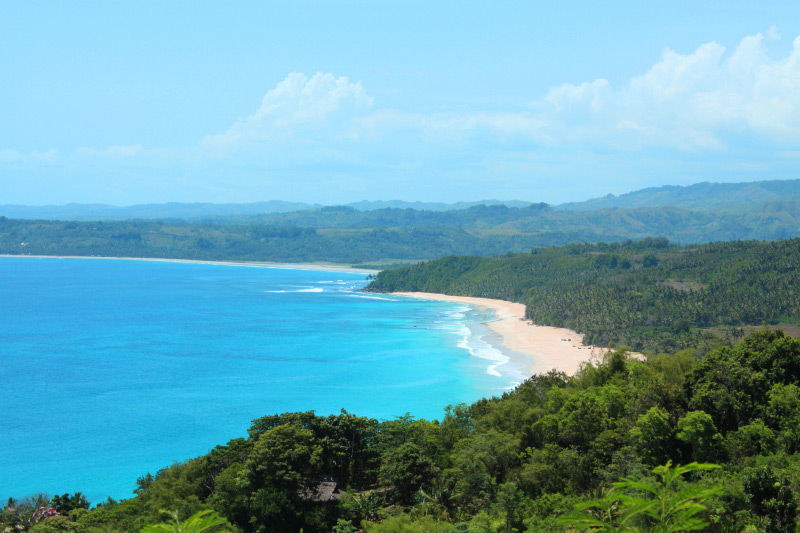 Formerly known as the Sandal wood Island, Sumba is now famous for its horses and a superb style of Ikat cloth. Sumba is located between Sumbawa to the northwest; Flores to the northeast, across the Sumba Strait; Timor to the east, across the Savu Sea and Australia, across part of the Indian Ocean. Administratively, Sumba Island is divided into 4 regencies; West Sumba regency, Southwest Sumba regency, Central Sumba Regency and East Sumba Regency.
The lanscape in Sumba is low, limestone hills, and there is dry season from May to November, and rainy season from December to April. The largest town on the island is the main port of Waingapi.
The Sumbanese people speak in a variety of closely related to Austronesian Language that have a mixture of similarities to Austronesian and Melanesian. The largest language group is the Kambera language, which spoken by a quarter of a million people in the eastern half of Sumba. Sumbanese people hold Dutch Calvinist for the majority, while ther population practices the animist Marapu religion. The remainder are Christian, but a substantial minority being Roman Catholic.
West Sumba is famous for its enormous megalithic tombs and traditional thatched and peaked huts raised on stilts. Incredible rituals are a way of life here, such as the "Pasola", where hundreds of horsemen fling spears at each other in an annual traditional ceremony. In burial ceremonies, it requires the sacrifice of hundreds of pigs, water buffaloes, horses, and dogs. Other ceremonies include "Pajura" or traditional boxing, festivals for the Lunar New Year in October and November, horse races and ritual dances.
Latest News
Koja Doi Village is located in East Alok sub-district, Sikka Regency, East Nusa Tenggara (NTT). Visitors can access this village by boat with a travel time of about 40 minutes from Nangahale Harbor. Koja Doi is one of the tourist villages that won the Indonesia Sustainable Tourism Award (ISTA) from the Ministry of Tourism and Creative Economy. This village offers marine tourism, nature tourism, and cultural tourism. Koja Doi Village has several spot to visit, such as the site of the 1992 tsunami, a stone bridge, ancient rock hills, and…
---
West Sumba has a number of beaches that are destinations and attractions for its tourism sector. One of them is Marosi Beach. This beach is located in Lamboya District. You don't need long from Waikabubak to the location. Enough to travel overland for approximately one hour. In fact, you are also not charged a levy when entering this beach area. Marosi Beach is a beach that is completely empty of visitors. This is a recommended place for those of you who want to get rid of boredom from tired activities.…
---
Aili Beach in Central Sumba Regency, East Nusa Tenggara Province No one can deny the values of natural attractions like beaches, no? When it is about beautiful beaches, East Nusa Tenggara Province has many of them including the one called Aili Beach of Central Sumba Regency. To be exact, the location is in Konda Maloba Village and it resides in South Katikutana Sub-District. Like other beaches of NTT Province, this one is recognized for its pristine nuance and beautiful white sand. The good thing is that it resides in the…
---
Gunung Meja Waterfall in East Sumba Regency Aside from exotic beaches and interesting local culture, East Nusa Tenggara Province is the home to other tourist attractions including waterfalls. Well, one of them resides in East Sumba Regency, which is called Gunung Meja Waterfall. To be exact, the location is in Kuta Village and it belongs to Kanatang Sub-District. Have no worries. The distance is considered especially for those coming from Waingapu City. So, what makes it unique? Some locals call it the hidden nirvana waterfall due to its nice landscape…
---