The Culture & Way of Life
---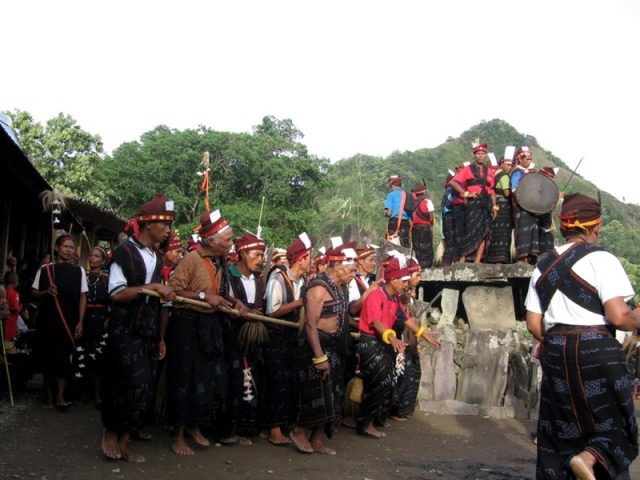 History said that Portuguese was the first party that made this province becomes important, since their arrival in 1512. Before the Portuguese arrival, this area was just a remote area that never been visited by people. The Portuguese influenced by giving names in some area, putting their language and bringing the Christian missionaries to spread Christianity.
Since Indonesia is mostly has Moslem follower; at this province, Catholic is the religion that being held by most inhabitants. The influence for Catholic was spreading since the Portuguese colonization.
In 17th century, Dutch tried to take over but little was done to this area, and after all these centuries, the wildlife remains nearly unchanged and for those who prefer rugged, exotic terrain, or an adventure, this might be the perfect place.
Although, the area is standing along in one administrative section, the diversity over the culture is can be seen in languages and traditions. Each tribe along the area of the province is having different dialects or even different language.
The local inhabitant is about Atoni, Dawan, Manggarai, Sumba and Tionghoa ethnic. The tourism object from this province is mostly coming from the islands itself, especially Flores, Sumba, West Timor and the famous of Komodo Island. Manggarai tribe is the most inhabitants that live in the western part of the island of Flores and it spread across three districts, namely West Manggarai, Manggarai Regency and East Manggarai Regency.
Latest News
Koja Doi Village is located in East Alok sub-district, Sikka Regency, East Nusa Tenggara (NTT). Visitors can access this village by boat with a travel time of about 40 minutes from Nangahale Harbor. Koja Doi is one of the tourist villages that won the Indonesia Sustainable Tourism Award (ISTA) from the Ministry of Tourism and Creative Economy. This village offers marine tourism, nature tourism, and cultural tourism. Koja Doi Village has several spot to visit, such as the site of the 1992 tsunami, a stone bridge, ancient rock hills, and…
---
West Sumba has a number of beaches that are destinations and attractions for its tourism sector. One of them is Marosi Beach. This beach is located in Lamboya District. You don't need long from Waikabubak to the location. Enough to travel overland for approximately one hour. In fact, you are also not charged a levy when entering this beach area. Marosi Beach is a beach that is completely empty of visitors. This is a recommended place for those of you who want to get rid of boredom from tired activities.…
---
Aili Beach in Central Sumba Regency, East Nusa Tenggara Province No one can deny the values of natural attractions like beaches, no? When it is about beautiful beaches, East Nusa Tenggara Province has many of them including the one called Aili Beach of Central Sumba Regency. To be exact, the location is in Konda Maloba Village and it resides in South Katikutana Sub-District. Like other beaches of NTT Province, this one is recognized for its pristine nuance and beautiful white sand. The good thing is that it resides in the…
---
Gunung Meja Waterfall in East Sumba Regency Aside from exotic beaches and interesting local culture, East Nusa Tenggara Province is the home to other tourist attractions including waterfalls. Well, one of them resides in East Sumba Regency, which is called Gunung Meja Waterfall. To be exact, the location is in Kuta Village and it belongs to Kanatang Sub-District. Have no worries. The distance is considered especially for those coming from Waingapu City. So, what makes it unique? Some locals call it the hidden nirvana waterfall due to its nice landscape…
---